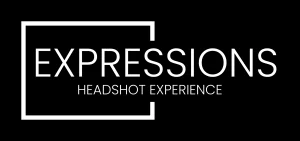 Expressions Headshot Experience helps individuals and businesses create impactful and professional images that make a lasting impression. We specialize in capturing authentic and engaging headshots that highlight your unique personality, professionalism, and brand identity. Whether you're a corporate executive, entrepreneur, actor, or job seeker, our goal is to deliver high-quality headshots that enhance your professional image and help you stand out from the crowd.
We believe that every client is unique, and we tailor our approach to meet your specific needs and goals. Our experienced photographers work closely with you to understand your desired outcomes, style preferences, and target audience to ensure we capture the perfect headshot that reflects your individuality.
Investing in professional headshots is an investment in your personal brand and professional image. With our expert guidance, attention to detail, and commitment to excellence, we are confident that our professional headshot photography service will help you make a lasting impression and achieve your professional goals.